RE/MAX of Mammoth Realtors®
Paul Oster, Broker/Owner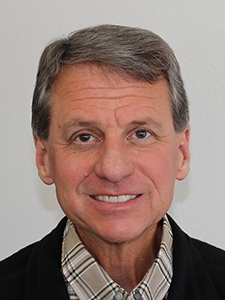 Phone: 760-934-3026
Email: pauloster@earthlink.net
Blog: http://www.mammothrealestateblog.com
Website: http://www.paulosterrealestate.com/
LinkedIn: https://www.linkedin.com/in/paulostermammothrealestate
Paul Oster is a second generation real estate broker with roots in Los Angeles dating back to the 1800's. He graduated from UCLA in late 1981 and moved to Mammoth. After stints in the restaurant business and commercial and residential property management, he moved into full time real estate sales in 1986 and passed his broker's exam later that year. Paul attended RE/MAX management training in the summer of 1990. He sat on the Mammoth Lakes Planning Commission from 1990-98 during an intense period of resort planning which ultimately led to the Intrawest involvement as well as many other "foundational" planning issues in Mammoth Lakes. More recently Paul has sat on the Mono County Property Tax Assessment Appeals Board from 2004 to present during and unprecedented rise and fall of property tax values. The overall breadth of his volunteer involvement in the community during the past three decades would be difficult to match. Over the years he has been associated with and supervised many of the best brokers and agents in Mammoth and considers himself an "amalgamation of their experience and skills." An admitted workaholic, Paul still likes to sneak away for a ski or mountain bike session to "clear the mind." When not in Mammoth he can most likely be found on the warm Pacific trying to fool large delectable beasts.
---
Deanna Lantieri, Realtor® Associate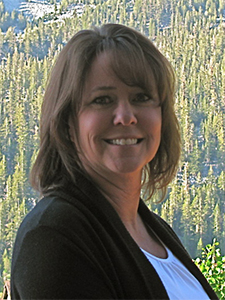 Phone: 760-709-6581
Email: deannalantieri@gmail.com
Website: http://www.mammothreolistings.com
Mammoth Lakes is a year round resort community with Mammoth Mountain Ski Area as the primary focuses of recreation in the winter and spring months. Summer activities include golfing, hiking, mountain biking and fishing. Tourism is the greatest strength for the local economy. Deanna has extensive knowledge of all of the area's developments, neighborhoods and current market conditions. She approaches her real estate transactions in a professional manner, and shows flexibility and cooperation while working with clients, asset managers and agents to attain the end result…closed transactions. Deanna has successfully closed over $80 million in real estate listings and sales with RE/MAX of Mammoth since 2005.